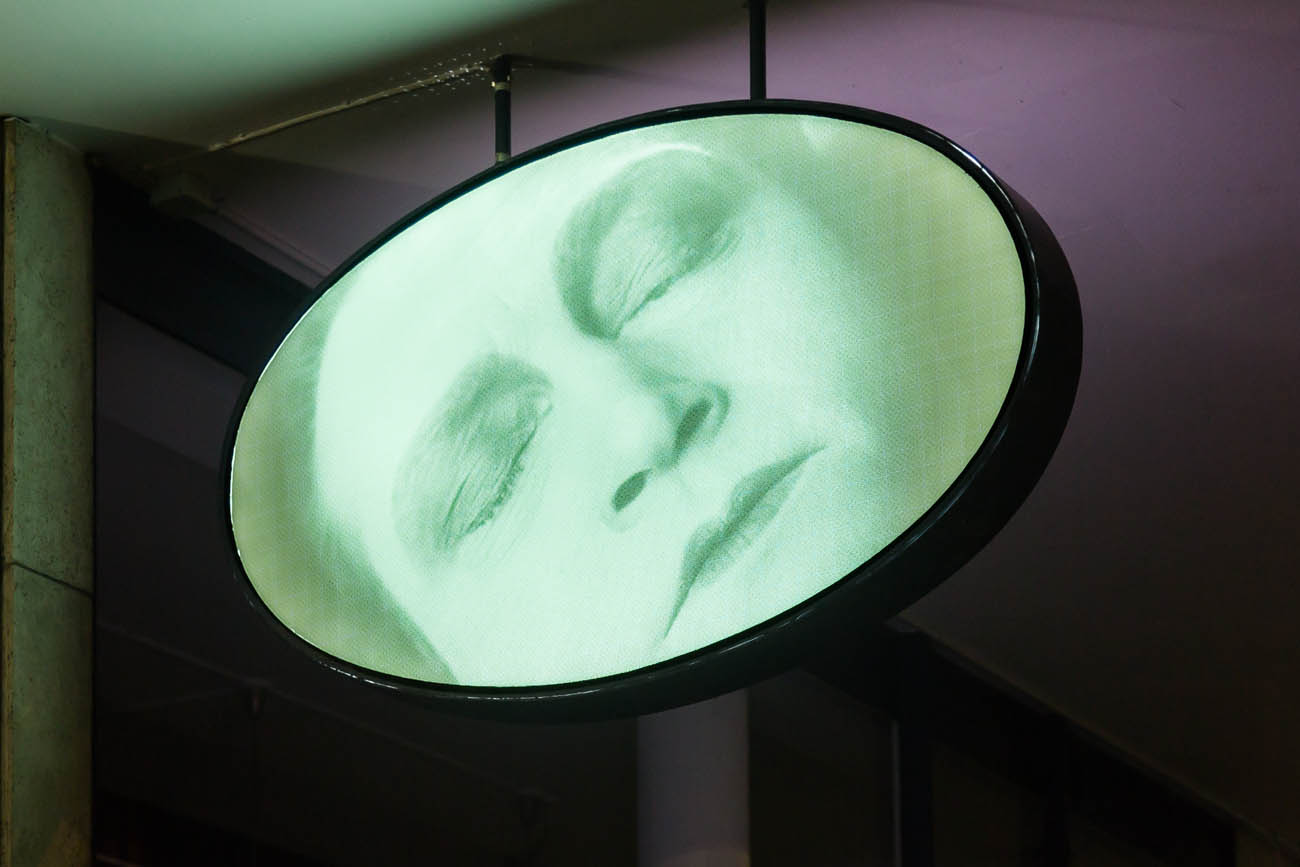 Marion Tampon-Lajarriette
Illuminated billboards in the Rue du Cendrier
"From the early history of cinema, this selection of images redraw short sequences where the gaze and the consciousness are featured in a special mise en abyme. Scenes of hypnosis or insomnia, of giddy pleasure or paralyzing fear; the eyes of the protagonists mirror the emotions of the spectators, their state of consciousness and presence, absorbed by the screen. The "camera eyes" that turn towards their own "apparatus" but also towards those who will look at them; in the dark rooms, in the street or on a poster, on their mobile screens, in their dreams and memories… " – Marion Tampon-Lajarriette.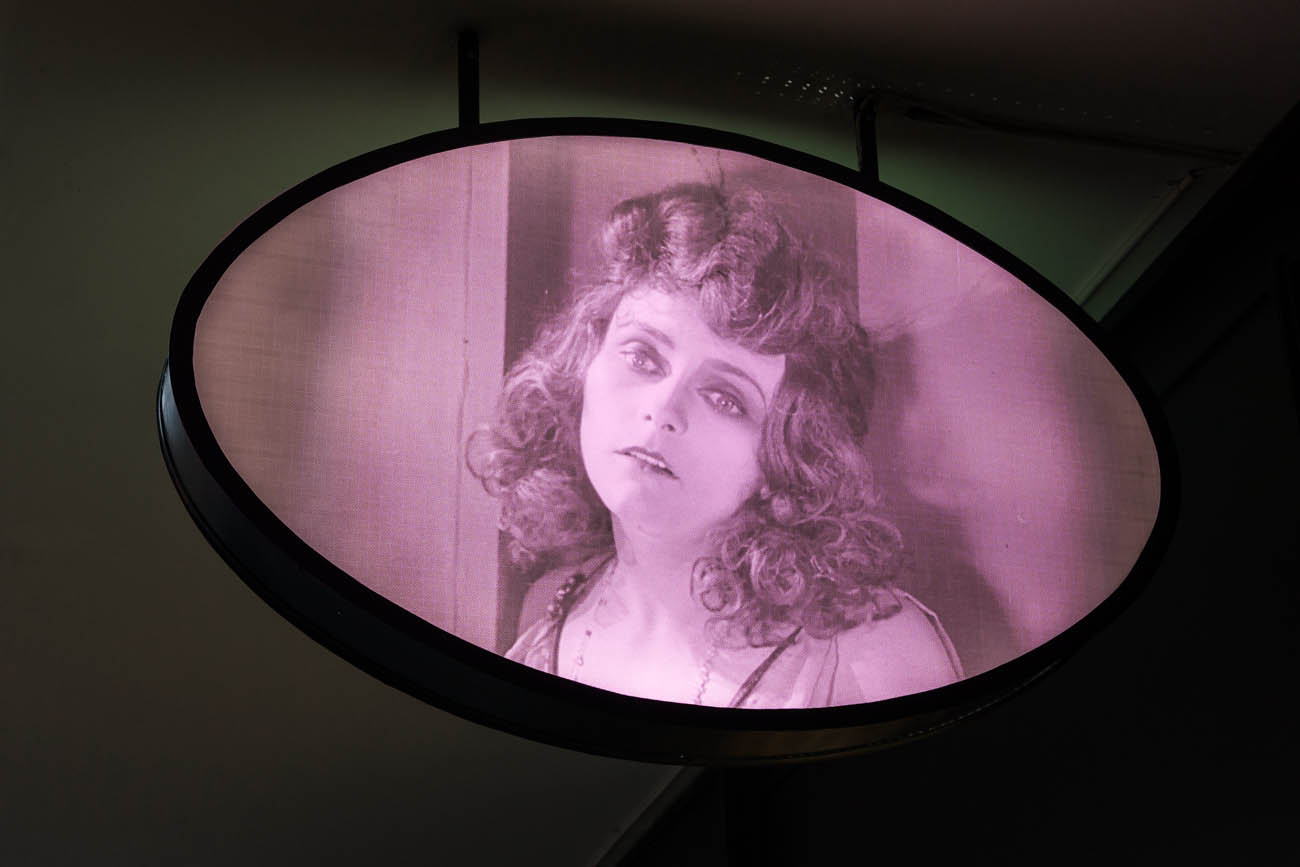 Marion Tampon-Lajarriette 
Born in Paris in 1982, Marion Tampon-Lajarriette lives and works in Geneva. Her work is often inspired by the cinema and science fiction as a collective memory and as a vector of imaginary for the construction of singular visions of the world. Her work has been exhibited at the Palais de Tokyo (Paris), the Mamco (Geneva), the Swiss Institute (New York), the Garage CCC (Moscow), the Printemps de Septembre (Toulouse), and is notably part of the permanent collections of the Mamco, the MEP and the Maison Rouge (Paris).
The artist Marion Tampon-Lajarriette proposes, every three months, a new set of six backlit images for the original oval billboards of the Plaza building punctuating the covered passage of the rue du Cendrier.