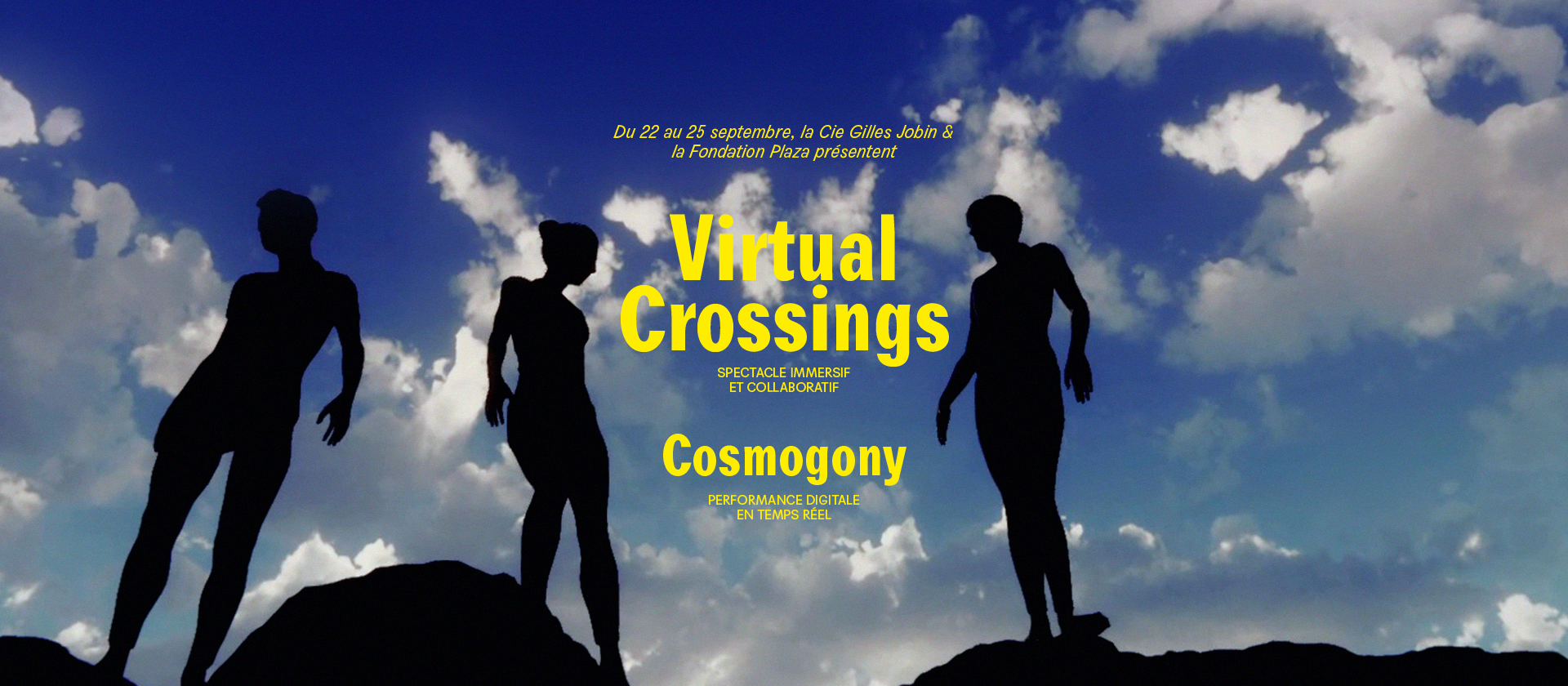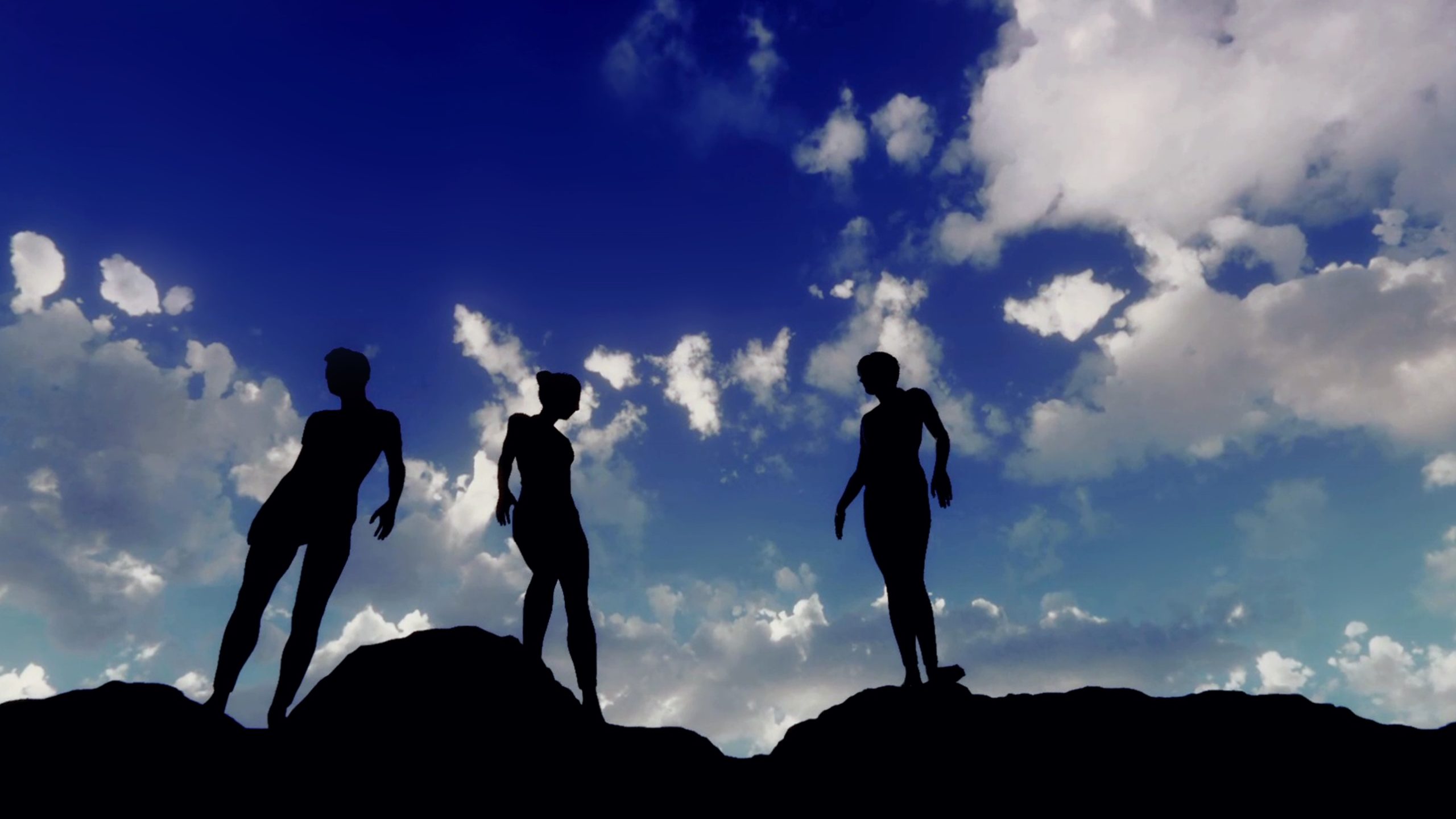 PROGRAM
Thursday September 22nd
19h00-20h00: Opening of the doors and welcome
20h00-22h00: Virtual Crossings
Friday, September 23rd
19h30-20h30: Cosmogony live on Léman Bleu
21h00-23h00 Virtual Crossings
Saturday 24th September
19h30-20h30: Cosmogony + Introduction by Gilles Jobin
9:00-11:00 pm Virtual Crossings
Sunday September 25th
16h00-18h00: Virtual Crossings
18h30-19h00: Cosmogony
VIRTUAL CROSSINGS
AN IMMERSIVE AND COLLABORATIVE SHOW BY COMPAGNIE GILLES JOBIN

Born during the pandemic, Virtual Crossings was imagined in order to enable movement artists and digital artists to connect remotely and meet in the same virtual space without the constraints of geographical borders, and to collaborate in real time despite being separated by thousands of kilometers. A first edition took place in 2020 in Buenos Aires, then in 2021 in Melbourne.Compagnie Gilles Jobin proposes Virtual Crossings Geneva, a unique collaboration of artists from Geneva working with movement, digital art and music. Gathered specifically for the Plaza, this group proposes an immersive digital installation in real time. Thanks to a sophisticated motion capture device installed in the center of the theater, the dancers' avatars interact live on the walls and screens of the Plaza. Spectators are in the heart of an immersive installation where space, movement, digital image and music interact continuously.
Choreographic artists
Maëlle Deral
Susana Panadés Diaz
Ivan Larson
Gilles Jobin

Choreographer
Gilles Jobin

Music
Simone Aubert
Pol

Digital artists
Camille de Dieu
Laurent Novac

Creative technologist
Camilo de Martino

3D artists
Tristan Siodlak
Pedro Ribot

Production
Cie Gilles Jobin
Duration 1 h 30′
Cosmogony
DIGITAL PERFORMANCE IN REAL TIME
Cosmogony is a live performance featuring three dancers whose movements are captured live in the studio of Compagnie Gilles Jobin in Geneva and projected in real time in the Plaza. The dancers' bodies and their avatars are entangled like particles in a quantum state, performing strange actions at a distance. The dancers act as if they were the puppeteers of their own bodies, animating their avatars in real time and composing the cosmogony of a suspended world from a distance.
In a cosmic space or in the heart of a virtual city, the bodies free themselves from the laws of physics on the analogical sounds of the Swiss band Tar Pond, offering to the public a bewitching journey beyond reality.
Director 
Gilles Jobin

Music
Tar Pond

Main choregraphic artist
Susana Panadés Diaz

Danse
Susana Panadés Diaz, Rudi van der Merwe, József Trefeli

Production
Cie Gilles Jobin



Creative technologist
Camilo de Martino

3D artist
Tristan Siodlak

Technical artist
Pierre-Igor Berthet

Movement capture
Pedro Ribot
Duration : 32′