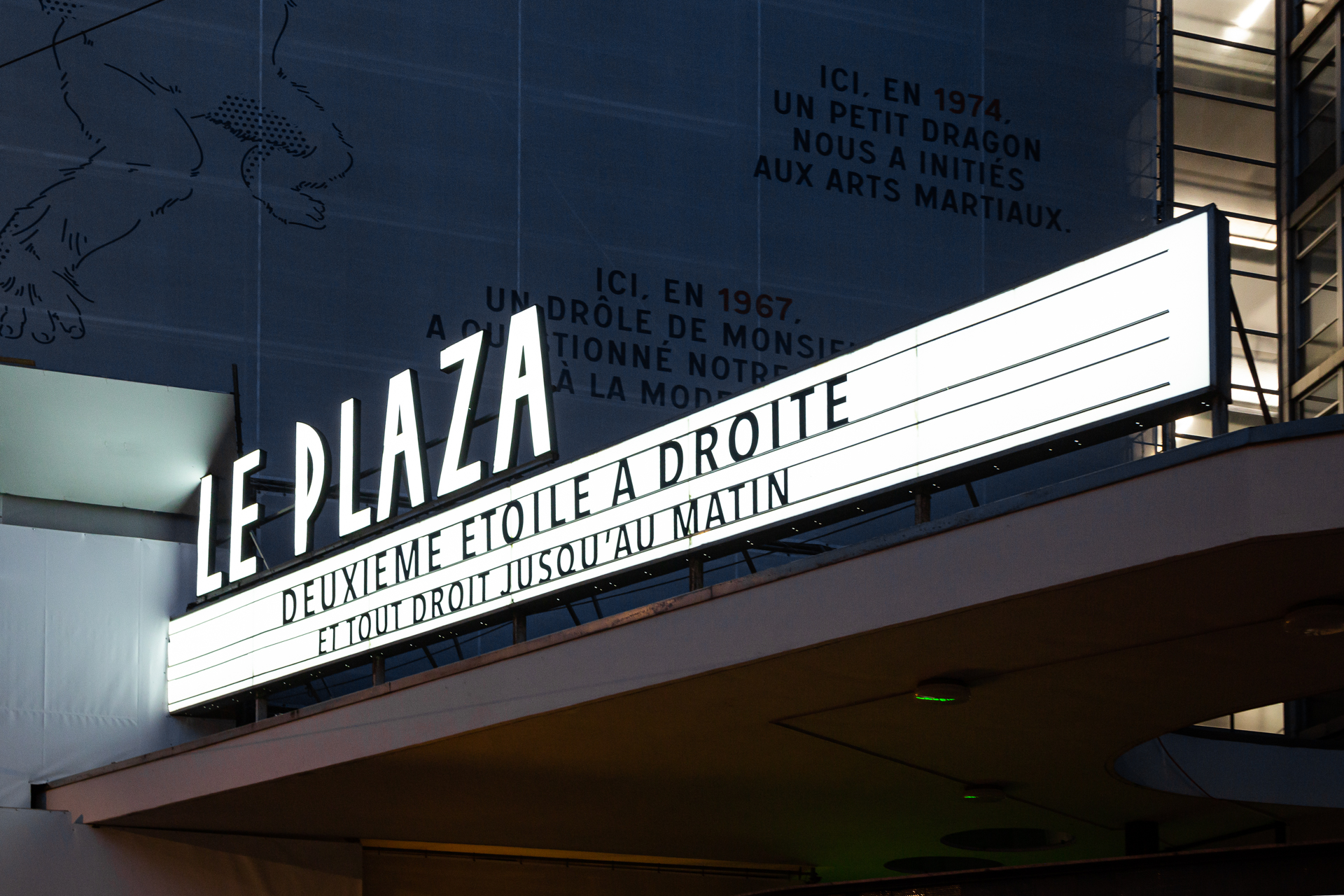 In several places in the building, through various media, installations, posters, photographs and videos, Le Plaza will come to life again in the eyes of the people of Geneva, thanks to a rich artistic programme until its reopening
While waiting for the renovation work to begin, the Plaza Foundation is offering a programme of artistic interventions on the façades of the Mont-Blanc Centre, the building that houses Le Plaza's legendary cinema, with Jean-Pierre Greff, President of the Plaza Foundation, as the curator. Greff has called on several artists to prepare the people of Geneva for the rebirth of this iconic venue. The interventions of Christian Robert-Tissot on the cinema's emblematic sign and posters designed by Fabienne Radi & Clovis Duran are already on display, while photographic projects and a mini cinema open day and night in the window will soon follow.
"We launched a programme of artistic commissions beginning with Christian Robert-Tissot and Fabienne Radi, designed from the outset as a sort of diptych. It expresses a feeling of urgency or impatience: to bring Le Plaza and Saugey's Mont-Blanc Centre architecture back to life without further delay. But it also consists – and this is at the heart of Le Plaza's cultural project – of reactivating the history of this cinema, its imaginary and the almost emotional relationship that the people of Geneva have with it".