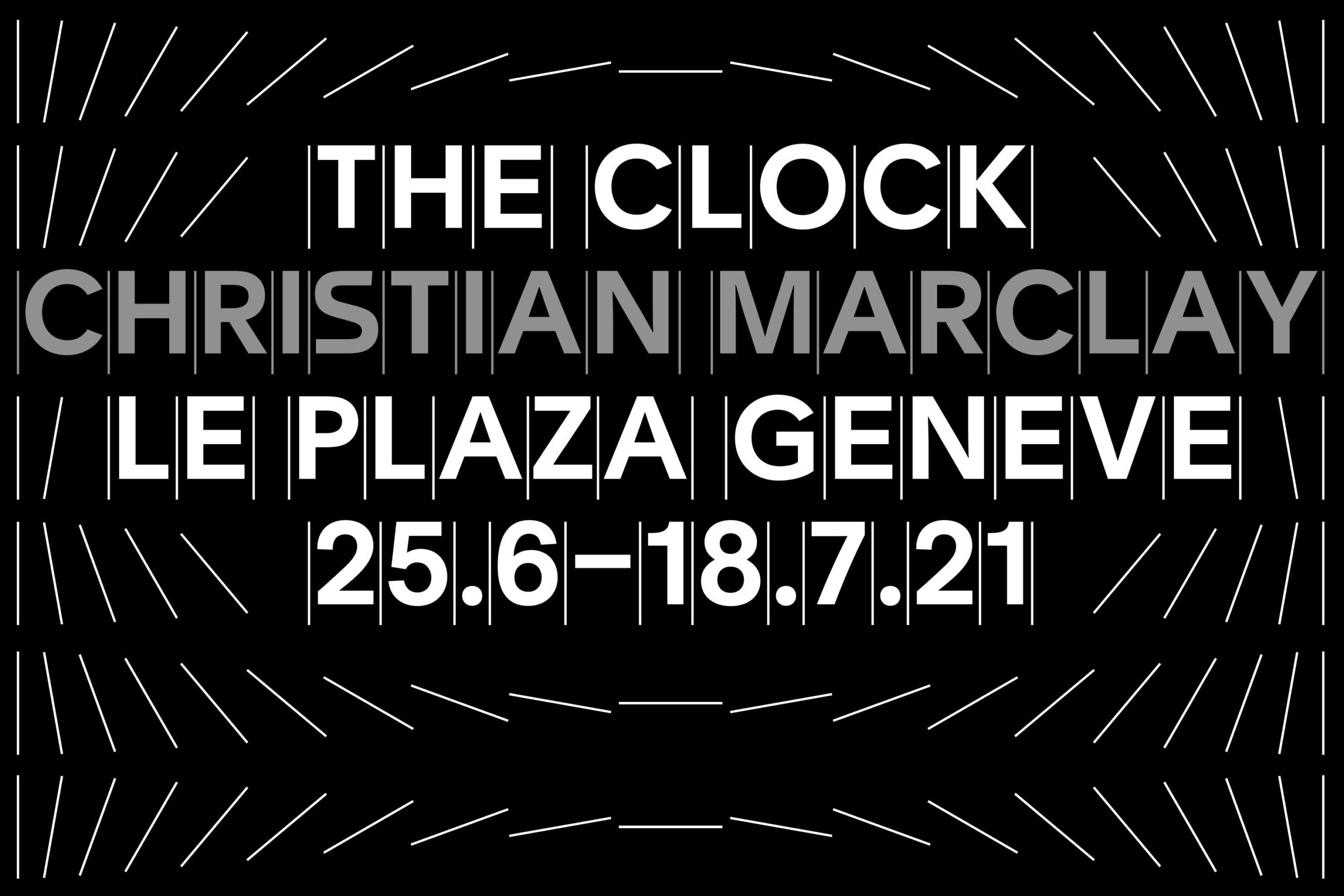 The Fondation PLAZA and MAMCO, Museum of Modern and Contemporary Art in Geneva, present The Clock, a hypnotic 24-hour video art installation by Swiss-American artist Christian Marclay. The film, which made its debut at the 2011 Venice Biennale, will be shown at Geneva's historic Plaza Cinema.
The event has been organized in association with Antigel.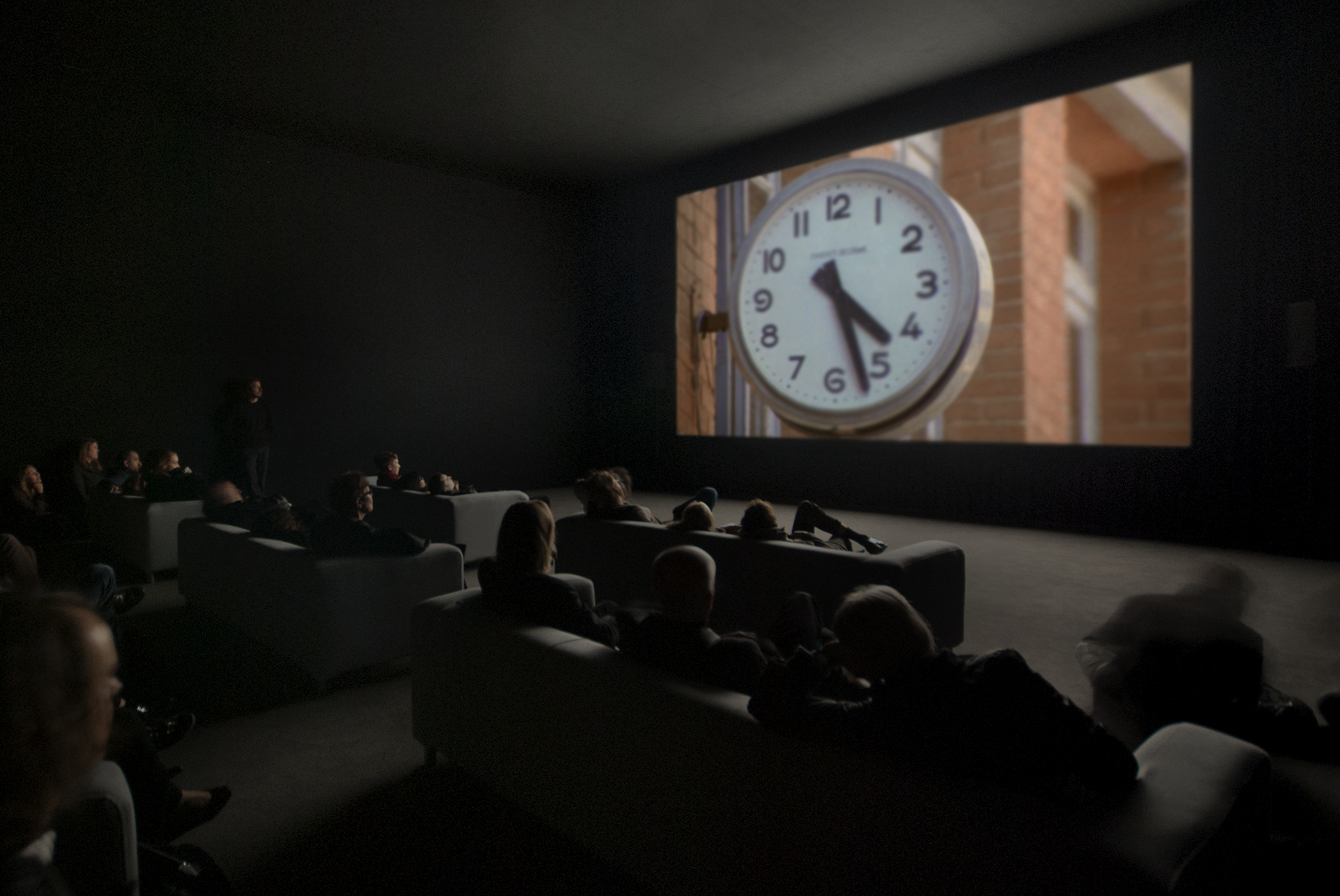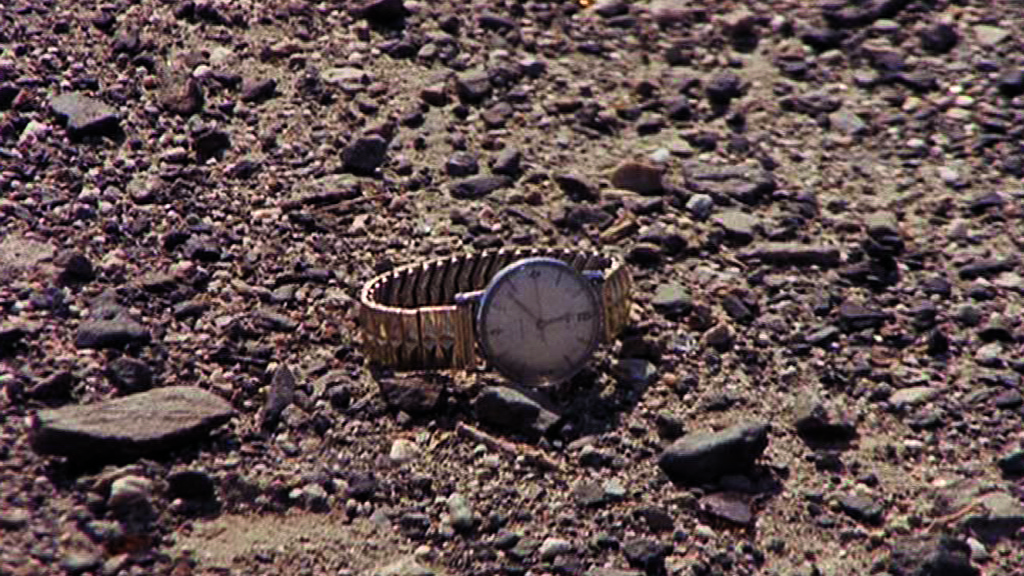 Practical information
From 25 June to 18 July 2021
Le Plaza, 1-3 rue Chantepoulet, 1201 Geneva
Opening hours
– Wednesday and Thursday from noon to 10pm (On Thursday 25 June, since 7 pm)
– Friday to Sunday around the clock: from noon on Friday to 10pm on Sunday
 Free admission
Capacity is limited to 50 people. Once admitted, visitors may stay as long as they wish.
Face masks and social distancing are required.
No sound or image recordings are permitted.
Christian Marclay
The Clock, 2010
Winner of the Golden Lion at the 2011 Venice Biennale, The Clock is a virtuoso 24-hour-long montage of thousands of color and black and white film clips in which the time appears, one way or another. Wristwatches, pocket watches, clocks, digital displays, pendulum clocks, alarm clocks, alarms, hourglasses, display panels, but also chimes and voices – all announce the time and concretely mark time's passage. The time we see on the screen coincides exactly with the actual time, minute for minute, no matter where the film is shown. The work has no beginning and no end: it starts the moment one enters the screening room and ends when one leaves.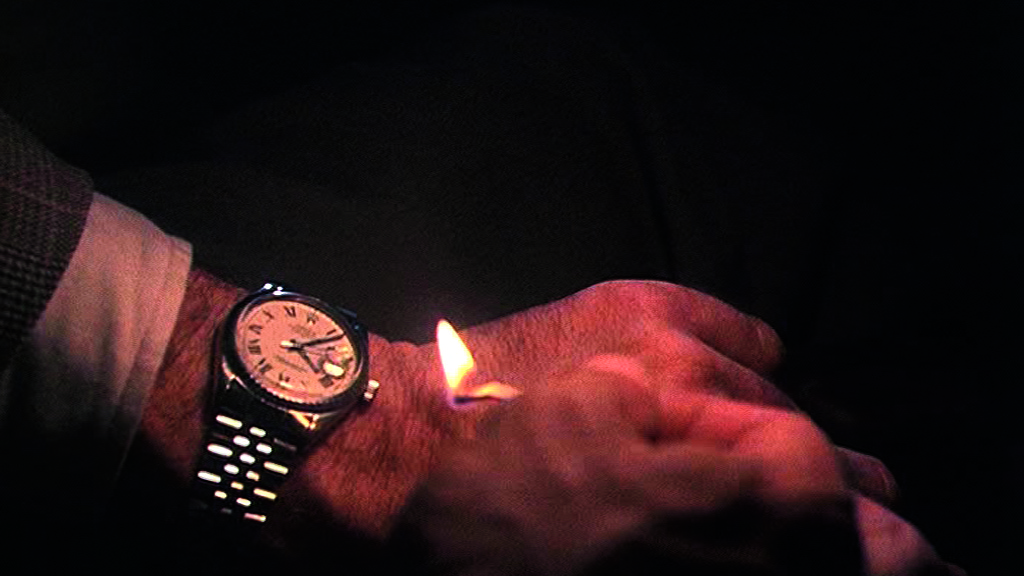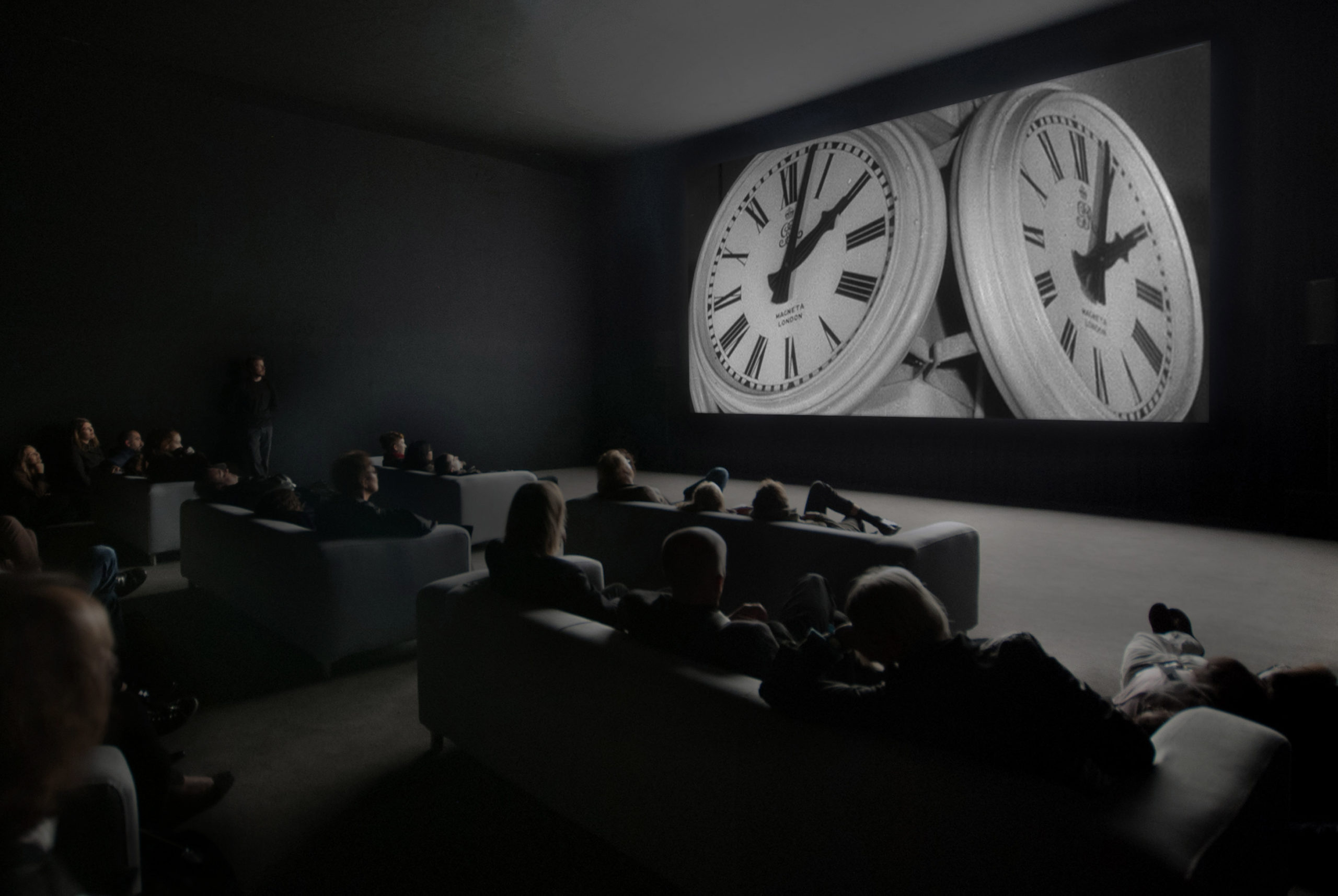 By interweaving film sequences from around the world – from celebrated and classic films to B movies, blockbusters, silent films, Hollywood TV series, comedies, westerns, film noir, science fiction and war movies – The Clock is a journey through the history of cinema. The work is also about films that have shaped our collective imagination and are part of our personal stories.
 In addition to being an impressive film montage, The Clock is also a musical composition. Marclay uses sound – a concert of ringtones, chimes, tick-tocks, footsteps, laughter, music and closing doors – to create transitions between sequences and create a veritable musical score.
Christian Marclay
Christian Marclay was born in 1955 in San Rafael, California. He lives in London and holds both American and Swiss nationalities. He studied at the Ecole Supérieure d'Art Visuel in Geneva (called now HEAD – Genève) and then at Massachusetts College of Art in Boston.
Recent solo exhibitions (selected):
MAMCO (2020); Los Angeles County Museum of Art, California (2019); MCBA, Barcelona (2019); Sapporo Art Museum, Japan (2017); Rencontres Internationales de la Photographie, Arles (2016); Aargauer Kunsthaus, Aargau (2015); Staatsgalerie, Stuttgart (2015); Palais de Tokyo, Paris (2012); Whitney Museum of American Art, New York (2010); Leeum, Samsung Museum of Art, Seoul (2010); MoMA PS1, New York (2009); Cité de la Musique, Paris (2007); Australian Centre for the Moving Image, Melbourne (2007); Moderna Museet, Stockholm (2006).