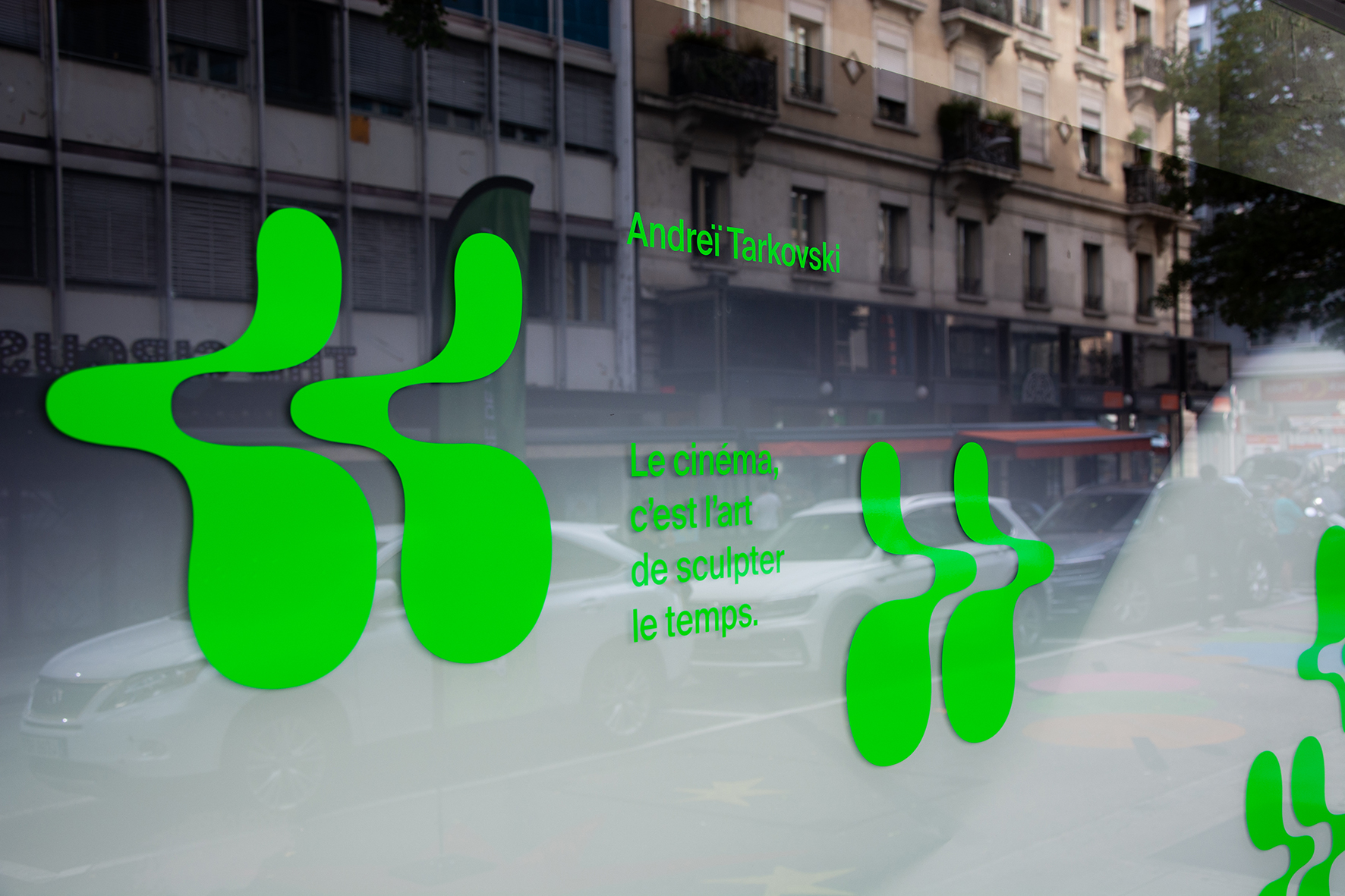 Captage du 27 septembre 2021
Enen Studio
Graphic design on the windows of the Plaza Centre Cinéma
Captage du 27 septembre 2021 is a freeze frame of masses in transition. In the mythical Plaza building, forces meet, brush against each other, merge or separate, offering a rhythmic space to the quotes of the great names of cinema. The masses play on the fine border, materialized by the glass of the window, between reality and fiction. They play with the light and our reflections, which they transpose into the intermediate space of the cinema.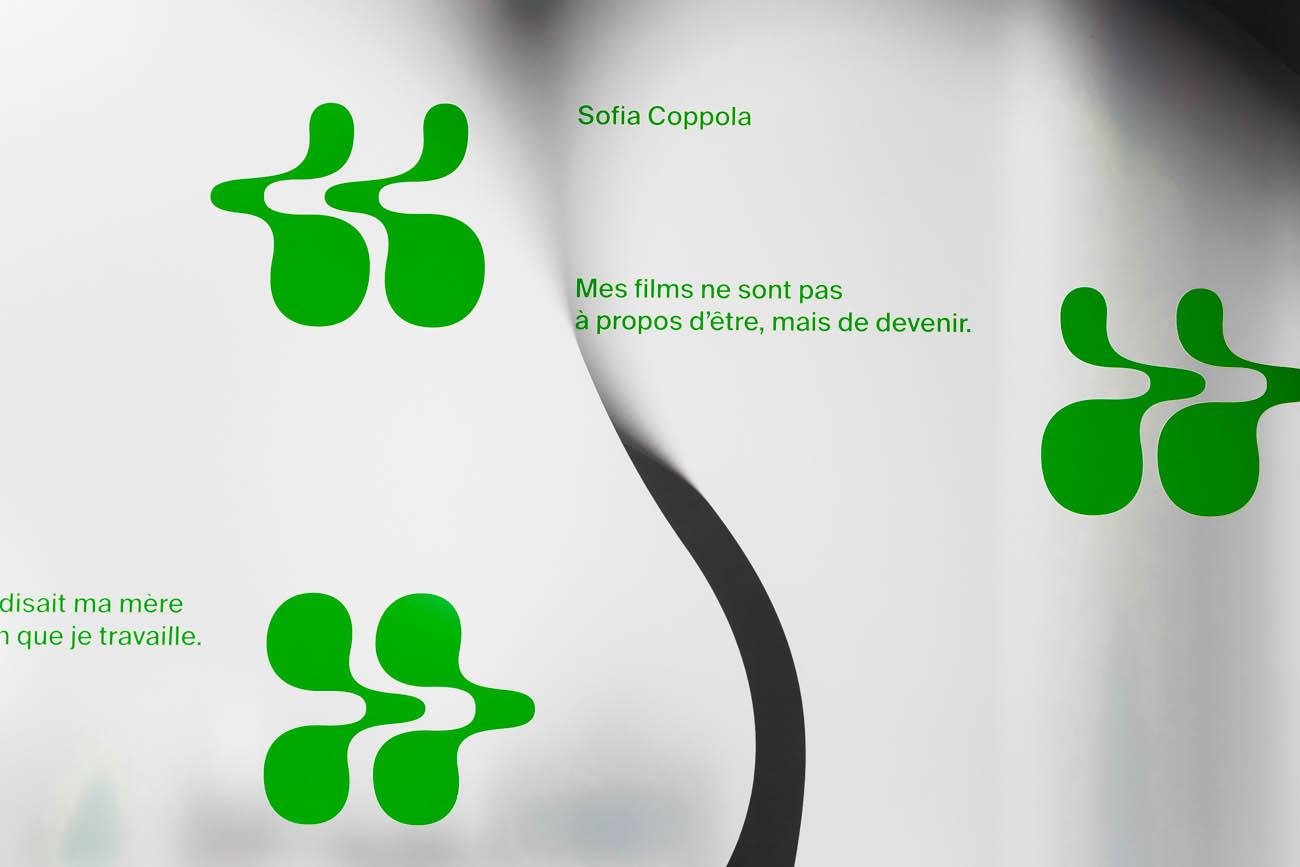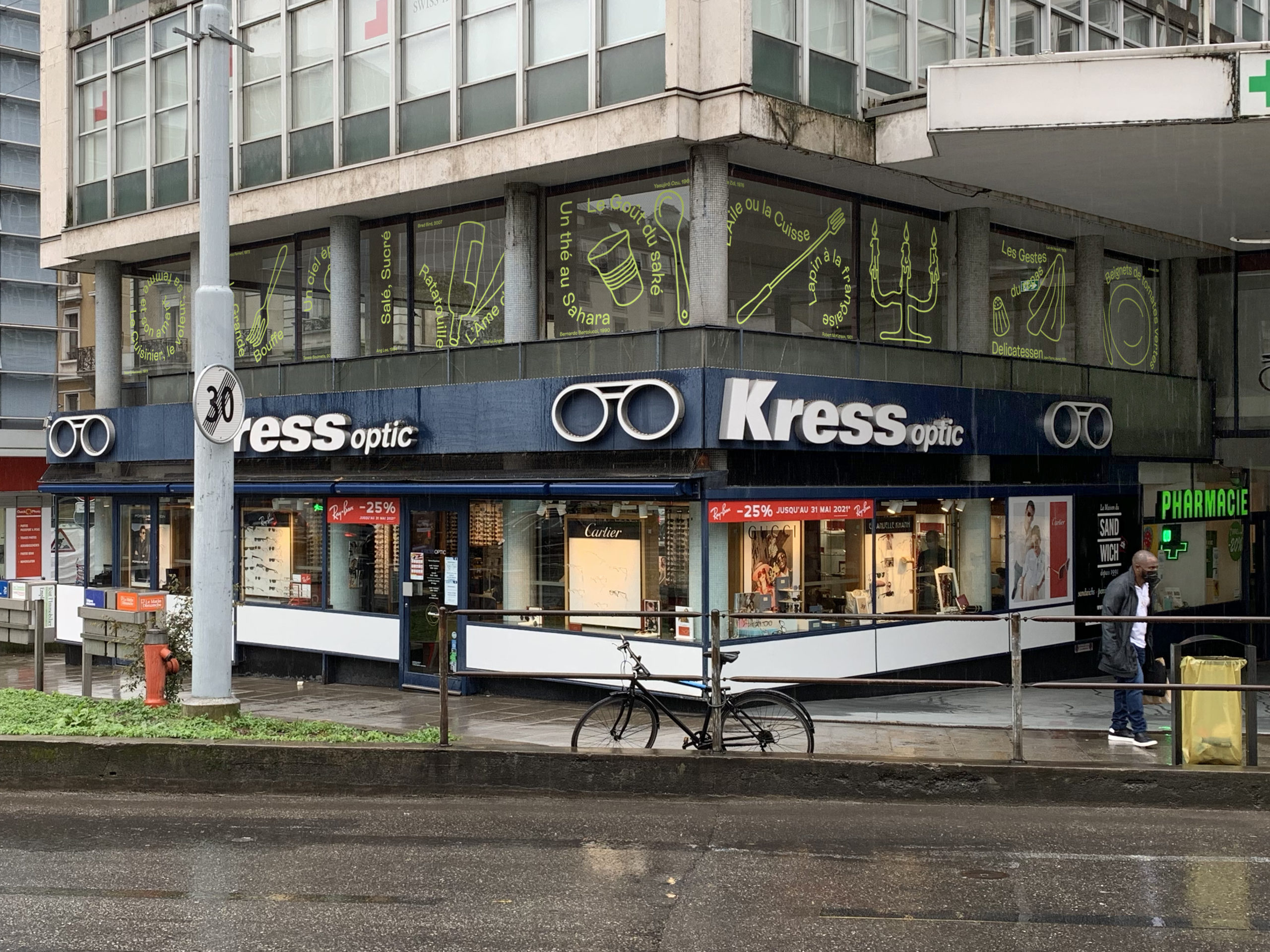 Brasserie Europe
Ismaël Abdallah &
 

Constance Jacob

Graphic intervention on the restaurant windows
While waiting for the reopening of the Brasserie, which will be part of the Cinema Center ecosystem, the Plaza Foundation wanted to decorate the Brasserie's windows with film titles evoking cuisine and gastronomy. Ismaël Abdallah and Constance Jacob have chosen twenty or so films made around the world and have represented them in a playful and colorful way. Proposing organic and flexible forms, the designers summon the light scenes of everyday life.